Beach Posters & Prints
Unique, hand-crafted wall art of your favourite beaches across the United Kingdom. Choose from digital prints and framed posters of beloved seaside and coastal destinations. Order online with quick checkout and fast delivery today.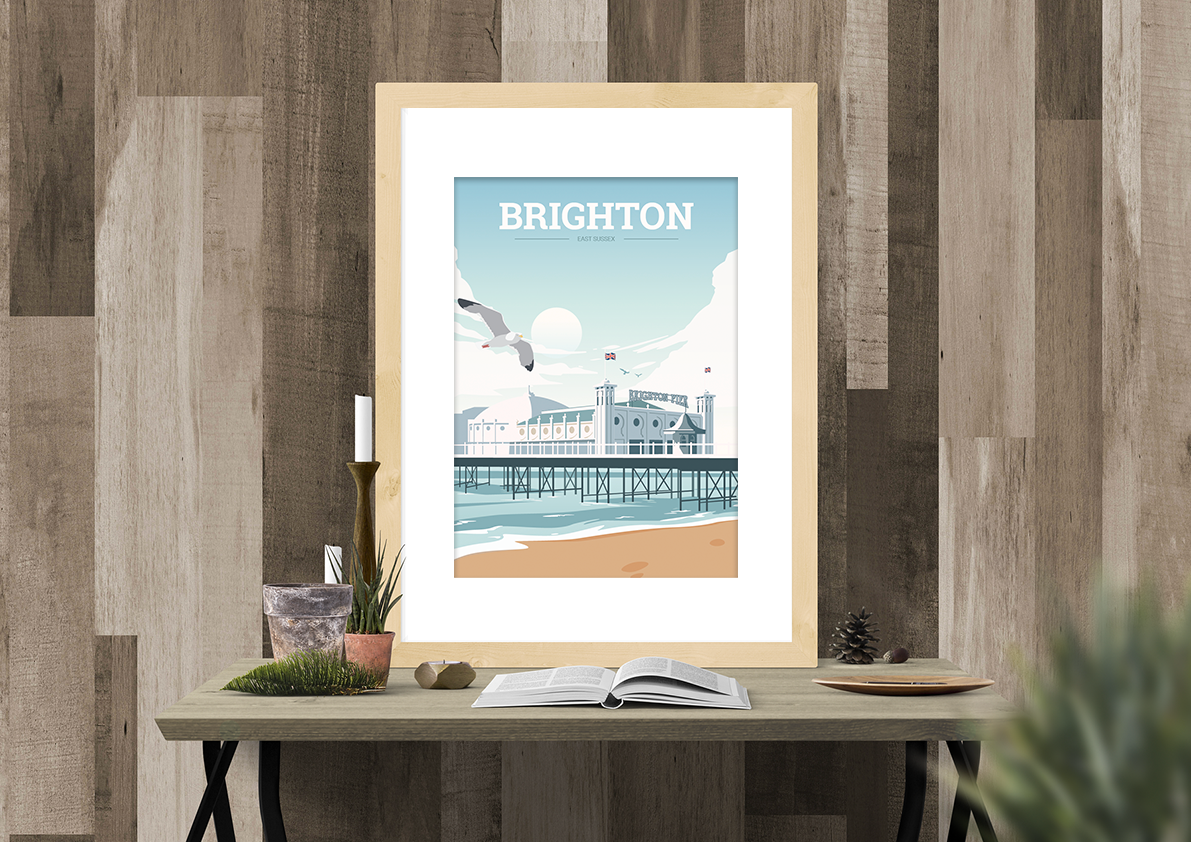 The ideal gift for your home
A framed illustration of your favourite beach will brighten up any bedroom, home office or living space.
What our customers are saying
Helpful Q&A's
What standard sizes do these beach prints and posters come in?

Quickdraw offers three size options for all framed printed artworks. Choose between A3 (297mm x 420mm), A2 (420mm x 594mm) and A1 (594mm x 841mm). Smaller or large sizes may be available on request.
Are the vintage illustrations available unframed?

Yes, all beach illustrations on the Quickdraw website can be ordered as digital print files, which are emailed directly to you as a PDF or JPEG. Once received you can save the file to your computer or phone, and print it off in your preferred size.
Are these artworks suitable as gifts?

Buying a vintage beach poster is for someone close to you makes for an ideal gift on special occasions such as birthdays, anniversaries, and many other celebratory moments in life.

Imagine seeing them hung as wall art or in an office the next time you visit a friend or family member.

The artwork will be delivered in secure packaging for your discretion.
Are the illustrated prints and posters drawn digitally or traditionally printed?

Each piece of artwork is uniquely created by Quickdraw's team of artists. Drawings are rendered digitally and curated with a description of the beach or costal location.
Do you offer international shipping for all beach prints and posters?

Shipping for purchases made outside of the UK can be arranged for you. International shipping costs will apply and are conditional upon the delivery address.
What is the estimated delivery time for prints and posters?

Please allow up to 5 working days for all orders made within the UK. Items purchased for delivery outside of the UK may incur a slightly longer wait time due to customs clearance and local postal schedules.
What is your return policy?

Any physical item can be returned within 28 days for a full refund. Please read Quickdraw's refund policy for further information.
Is the beach wall art limited edition or open edition?

All prints and posters are bespoke, individual designs and made available for sale on the Quickdraw website with no restrictions. You can purchase the artwork at anytime. If you have a special request for an illustration of a beach of coastal location please contact the team to discuss this.