How To Draw Cartoon Bears
Learn how to draw a bear the easy way. Quickdraw's drawing tutorials are ideal for boys and girls aged 5+, and novice artists. We have step by step guides and YouTube videos for you to enjoy. Let's get sketching!
Cartoon bear characters
This bunch of familiar faces have appeared in TV, books, and even movies. Drawing a cartoon character bear is fun to try... pick a tutorial below to start!
Wildlife bears
These bears live in the wild. They look different to one another because they are from all over the world. Learn about them as you draw in these cool drawing exercises.
Try a cartoon bear video tutorial
This short video is an example of Quickdraw's drawing guides. Watch it all the way through, or skip to the bits you enjoy most!
Draw your bear in three steps
All of Quickdraw's guides for sketching and colouring in a cartoon bear illustration are easy to follow. This is what you can expect...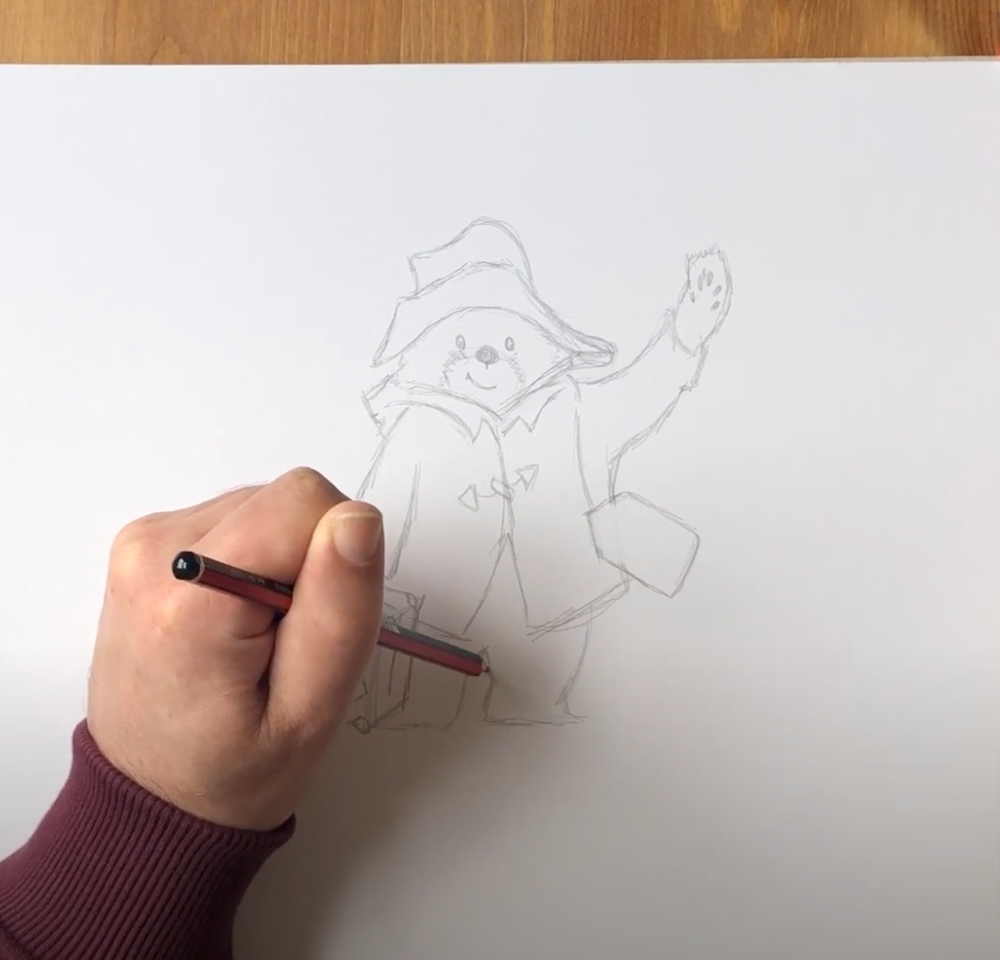 Step 1 - Sketching
This is always the first part of any drawing exercise. Take out a pencil and sketch the outlines of your bear.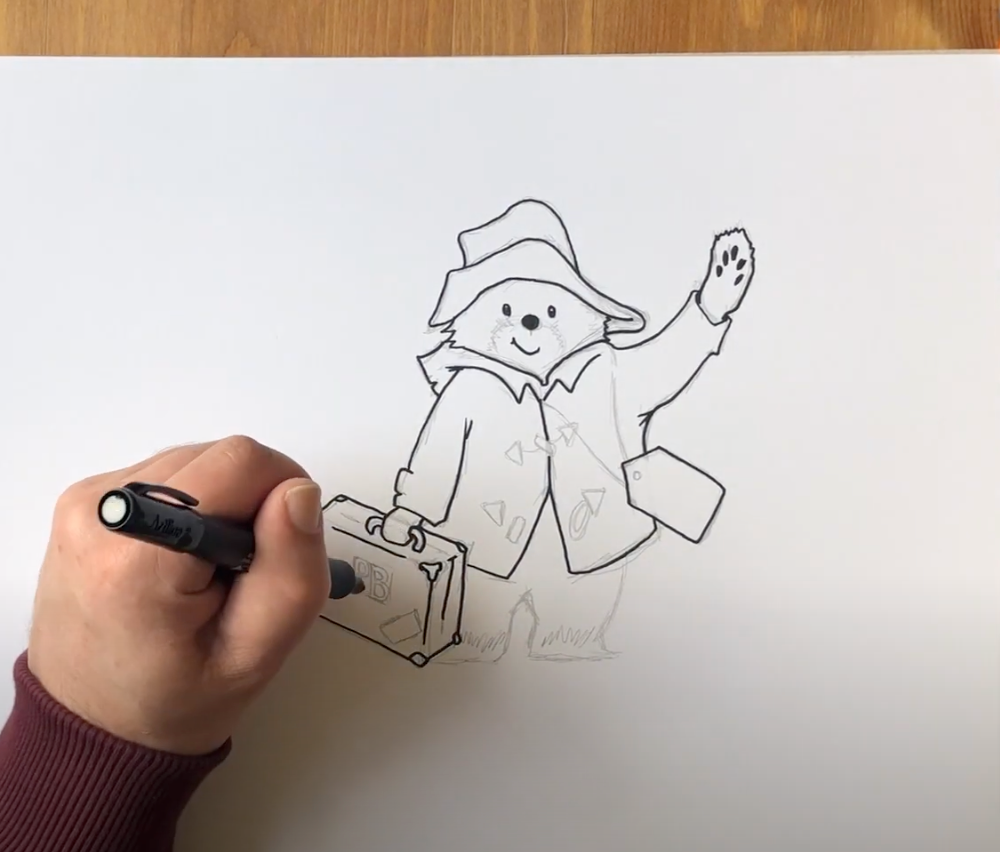 Step 2 - Inking
Take out a black marker pen or felt tip and trace over those pencil lines, to make your drawng stand out boldly.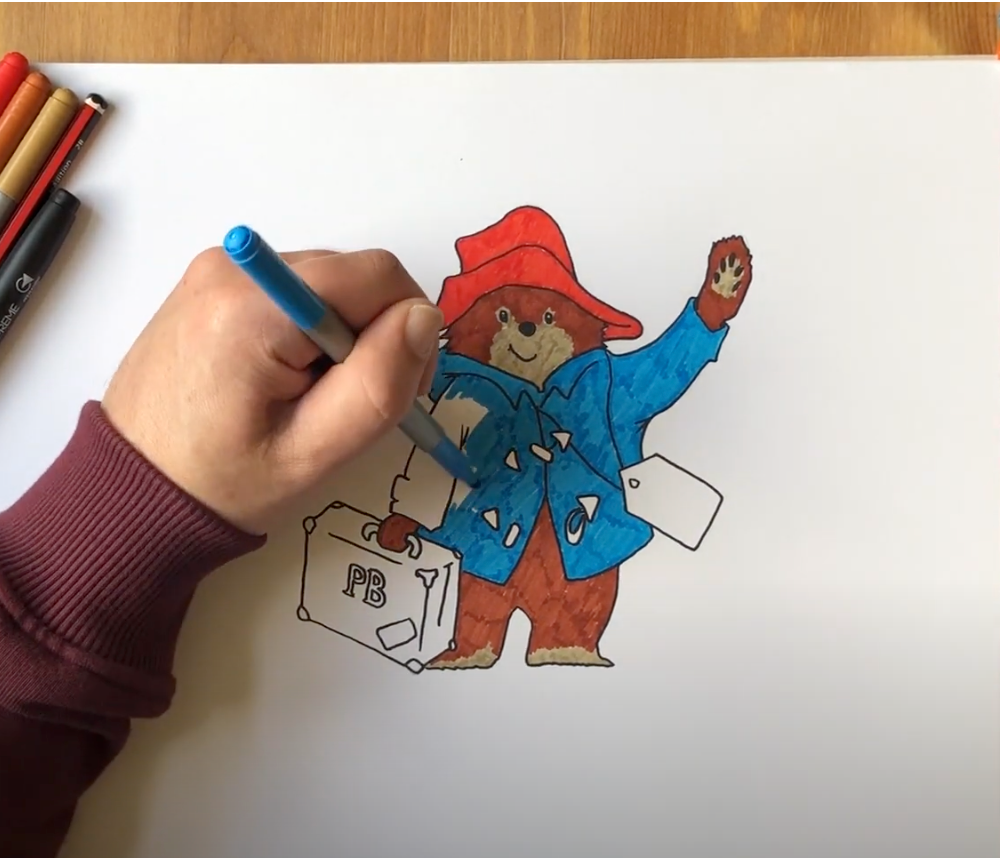 Step 3 - Colouring pencils
This is the final part of the exercise - use your colouring pens, pencils or paints to add lots of colour!
More drawing ideas right here...
Drawing cartoon bears brings endless fun for all, but wait, we have plenty more furry and friendly creatures from the land of TV, books and movies can you create with pencil and pens. Find more drawing ideas here...
Helpful tips
What types of bears can I learn to draw?
What art materials will I need?

There's not much to it really. To draw the basic outline of your animal you will need a pencil or a black marker. Maybe an eraser to but out the pencil lines. A set of coloured pencils or felt tip pens to shade in your art matsterpiece... and don't forget your art sketchbook! Quickdraw has built a list of places you can buy art kits and stationery from - check it out!
Are the instructions in blog format or video?

Quickdraw gives you the option to follow these drawing ideas step by step on as well as in video, which streams directly from the Quickdraw YouTube channel. We know that sometimes it's easier to read tips on drawing one line at a time, but you may prefer a video with a voiceover also. You decide!
Is learning to draw bears easy?

Each bear tutorial is simple to follow and can be completed with pens, pencils and just 10 minutes out of your day. Our video instructions are clearly spoken, and can be paused at anytime, meaning you can stop and start over again if your cartoon sketch needs some reajustments. Remember, practice makes perfect!
Is there a cost to access these tutorials?

Not at all! Our bear drawing tutorials are our gift to the aspiring artists and creative minds out there. We firmly believe that art education should be accessible to everyone without financial barriers. Therefore, all our tutorials, including the extensive collection of bear drawings, are entirely free of charge. Dive into the world of art without worrying about any costs. Enjoy the freedom to learn and create without any restrictions. Your artistic journey begins here, free of charge.
Can I use these tutorials for teaching art to my children or students?

Absolutely! Our tutorials are tailored to be versatile educational tools. They are not only suitable for individual learners but also ideal for art teachers, parents, and guardians guiding young artists. Whether you're an educator in a classroom setting or a parent fostering creativity at home, our tutorials provide a structured and engaging platform. Utilize them to enhance art lessons, inspire creativity, and encourage self-expression. Share the joy of learning art with your children or students, making the artistic process both educational and enjoyable.
Do I need any prior drawing experience to follow these tutorials?

None whatsoever! Our step-by-step instructions are deliberately crafted to be beginner-friendly. We recognize that everyone starts somewhere, and many of our users are embarking on their artistic journey for the first time. Our tutorials guide you through each stage of the drawing process patiently and comprehensively. You don't need any prior drawing experience; all you need is enthusiasm and a willingness to learn. With our detailed guidance, you'll find that creating beautiful bear drawings is not just achievable but also an incredibly fun and rewarding experience.