How To Draw a Small House
Home sweet home! Let's get inspired by sketching a small house with pencil and coloured pens, step by step. Watch the YouTube video or follow the instructions below to learn how. Drawing and colouring in a house cartoon takes around 5 minutes to complete. Don't forget to share your artwork with family, friends or your art teacher at school!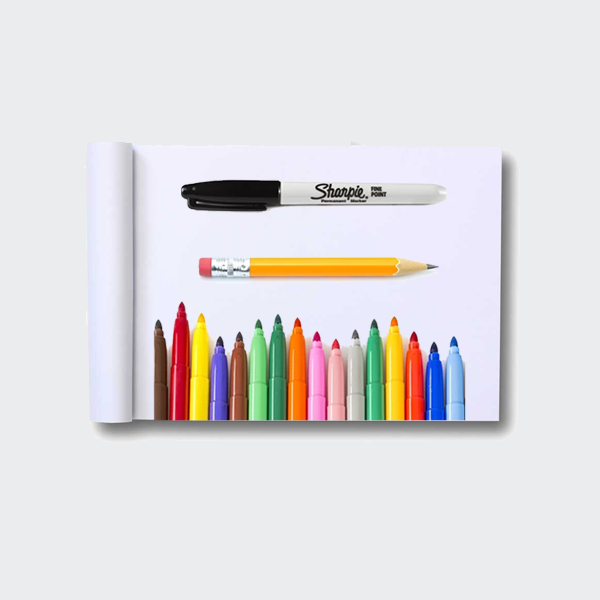 Step 1: Drawing with pencil
In this work of art you'll be using lots of squares, circles and triangles. The first shape we draw is a large square for the front of the house. 

The second shape is the loft, two diagonal lines here to make a triangle on top of the square. 

Our third shape is the chimney, A slim rectangle to one side of the roof. 

And the fourth main shape is the concrete slab the house will sit on. 
Your house can have as many doors or windows as you like, but for this drawing we'll only use a few. 

A marking down the middle and left to right splits up these shapes so we can decide if we want a window or a door to go there. 

But that can wait, because we need a border line around our loft and roof first. 

And a chimney top for the smoke to pour out of.
Now in one of the lower sections of our large square we're going to draw a wide window with a windowsill. 

Some lines down and across for the window frames. 
That leaves plenty of space for a front door to the right. You can keep within that section or go even taller like this. 

Doors can be plain, have minor detail or even split into panels. You decide what features to include. 
If you have space, try adding a different shaped window, like a circle or oval. It can have a simple or fancy frame. 

Maybe we can fit in one more window in the loft. How about an arch shape for something totally different? 

If you want your house to have a working fireplace then let that thick smoke flow up and out! 

You can also add garden features like a short bush or hedge either side of the house to make it more interesting and unique. 

Perhaps some shrubs on our windowsill too. 

Maybe you want to show a small butterfly and a bird flying by, so that people know this is a friendly place where animals fly past. 

Ok, the final touch… put a house number on your front door. Any number you like! 
Step 2: Drawing with pen
Now that you're done grab a black marker and trace over those outlines, and then erase out the pencil underneath. 
Step 3: Colouring in
Excellent. We can start colouring… greens for the garden, brown for doors, pink for walls… hey you make it up as you go along guys! 

We'll speed things along here now, so you can focus on your masterful colouring in. Or if you want, keep watching to get inspired. 

And don't worry if you go over the lines. You know why..? Because no one is perfect when it comes to painting a real life house. Paint goes everywhere! 

Let's share some fun facts about houses whilst we create our work of art. 

Did you know that a house can be built from lots of different materials? 

Brick, stone, wood, clay and mud, plastic and even glass. 

And a house can have a single floor, which is called a bungalow. Some houses are built with three or four floors, and large houses called mansions can have over 20 rooms. Wow, how about that. 

That's a neat house you've drawn there. Give yourself a round of applause. 
More cartoon drawing ideas right here...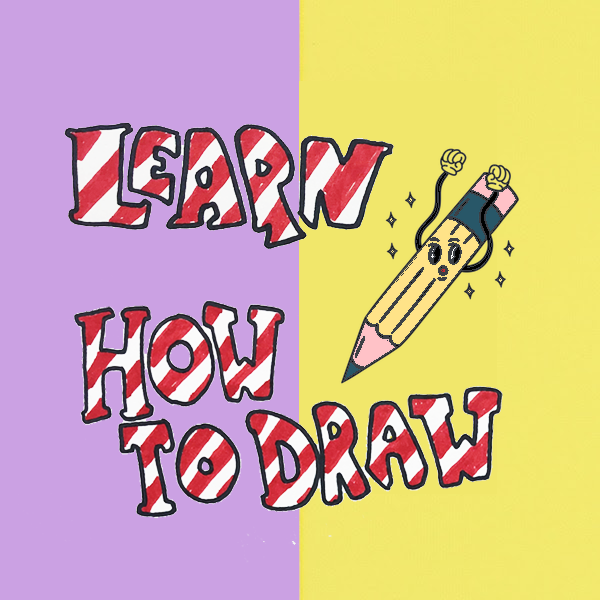 Try an online art tutorial
Ready for more easy drawing ideas? Try one of Quickdraw's art tutorials and raise your sketching and colouring in skills to expert level!
Find out more