How To Draw an Ice Cream Cone
Hello art followers, today you will learn how to draw a cute cartoon ice cream step by step. The YouTube video and instructions below are easy to follow, and suitable for children as young as five to enjoy. Illustrating and colouring in an ice cream cone is lots of fun because you can choose any flavour and draw on a smiley face, all the while perfecting your art skills. Check it out below...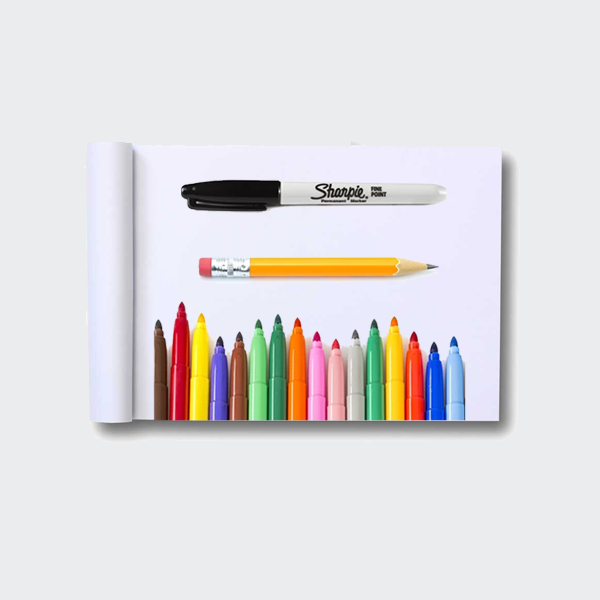 Step 1: Drawing with pencil
Open your pencil case and take out a pencil, black marker, and eraser and some colouring pens or pencils. 

In the top half of the page draw a circle, nice and smooth. This is going to be a single scoop. 

We're going to add some drips to this scoop by drawing a frilly line at the bottom from left to right. 
We need to know where the centre line is so we can mark out the bottom point of the cone. 

The top of the cone can be as wide as the circled scoop. 

Just think of our ice cream as a circle on top of a triangle. It's that simple.
Now we did say this was going to be a cute ice cream cone, so let's add a few friendly features like a happy smile and eyes. 

This is the part where you can let your creative juice flow. Want some ice cream toppings? We're adding a few sprinkles, but if you'd prefer some dots or stars go right ahead!
Step 2: Drawing with pen
Alright, better grab our black marker and bring this beautiful drawing to life. 

Trace around those outlines smoothly and slowly like a pro. 

This is mouth-watering work. Mmmm… ice cream is such a treat. 

Once those black lines are dry, grab your eraser and get rid of the pencil lines underneath and then you're good for some colouring in. 
Step 3: Colouring in
The cone can be plain or have a pattern. We're going to draw circles and leave them white for some extra detail. 

The ice cream scoop colour is yours to choose… strawberry, vanilla, chocolate, bubblegum. There are so many fabulous flavours out there. 

Maybe we'll go for mint green and a few different brightly, coloured shades for the sprinkles. A cool, rainbow looking ice cream ready to lick. 

Great job guys, if you enjoyed this video don't forget to check out more Quickdraw art tutorials. 
More food drawing ideas right here...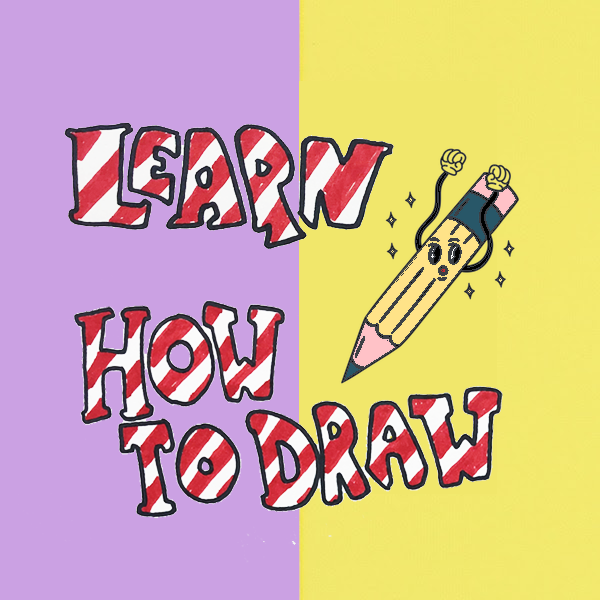 Try an online art tutorial
Ready for more easy drawing ideas? Try one of Quickdraw's art tutorials and raise your sketching and colouring in skills to expert level!
Find out more