How To Draw a Cute Snowoman
Whether it's the middle of summer or the midst of winter, drawing a snowoman cartoon will always put a smile on your face. Quickdraw's guide makes this challenge easy, step by step you can follow with pencil, pen and a sketchpad. Add a dash of colour and watch her spring to life! This drawing idea is suitable for children aged 4 and above. Follow Quickdraw on YouTube for more festive art ideas.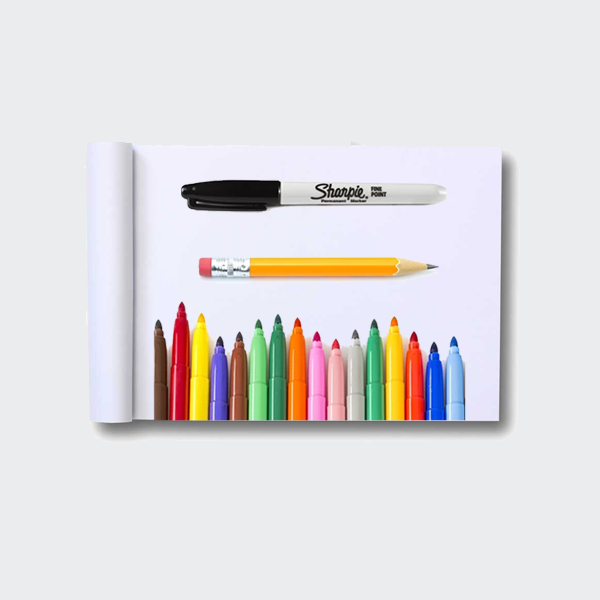 Step 1: Drawing with pencil
Imagine you are rolling yourself an incredibly large snowball... now place it at the top end of your sketchpad. This circle will be our snowoman's head.
For the next step in drawing a snowoman we need to draw two further circles, both below the first. They will become the top and bottom of our snowoman's body.
Time for some fancy accessories to look good in the winter snow? Well, a scarf wrapped around our snowoman's neck will do nicely.
And to match, a frilly skirt which sits just below the middle snowball circle. You may want to erase the original lines to make room for this piece of clothing. You can also add a few lumps of coal as belly buttons.
Now our cartoon snowoman illustration is starting to take shape! As with drawing a regular snowman, we need to place a carrot nose in the centre of the face and point it sideways. Two circles of coal for eyes, and don't forget that santa hat sitting up top. Maybe also some lovely wavy hair for our snowoman too.
The final piece of our drawing will be a pair of arms. Now they can be tree-like, or in this case strong enough to hold up a broom. Add a mitten on each hand for some extra detail if you like.
Step 2: Drawing with pen
You know what happens now... it's time to grab the black marker pen and trace over the pencil lines. We can erase those pencil makrs once the marker ink has dried.
Step 3: Colouring in
And for the last part of this festive drawing idea, the colouring in of our snowoman. The only rule here is that the main body and face will be snow white, but all other parts of the drawing can be coloured any way you want. Pinks, reds, oranges... go wild!

We are done here... great job!
More cartoon drawing ideas right here...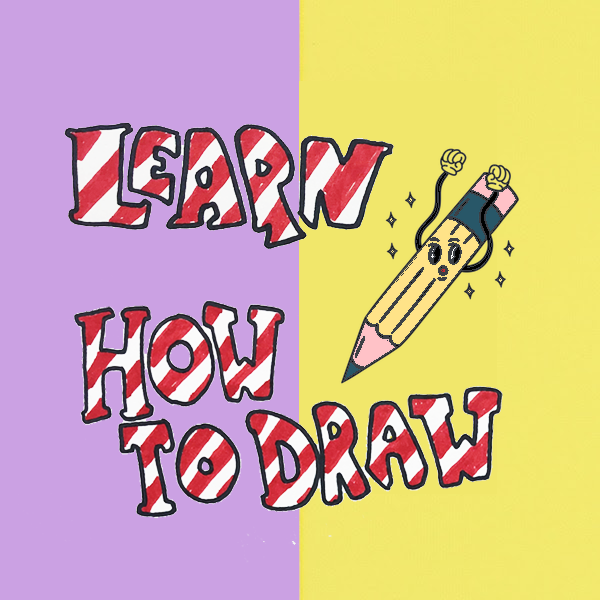 Try an online art tutorial
Now that you have mastered drawing and colouring in a snowoman you might be keen for more art ideas. Don't worry, Quickdraw has plenty for you! Why not try an online art tutorial today?
Find out more